Christmas Light Installation in Reno, NV
–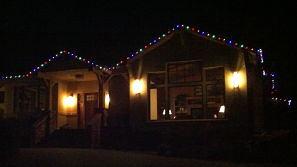 –
Do you live in Reno, NV and are you looking to have your Christmas lights professionally installed?
Would you like to deal directly with the installer from start to finish?.
If you've answered yes to either of these questions, you've found the right place.  HandyGreen Homes Solutions can handle all of your christmas light decorating needs.
Why hassle with the tangled wires, high ladders, and cold weather when you have the opportunity to hire a courteous professional to worry about the specifics.
So, sit down by the fire, grab a mug of hot chocolate, and let us do all the work for you!
–
How does it work?
It's really easy to have HandyGreen install your christmas lights and decorations.  First, call us at (775)525-1255 to schedule free in home consultation.
During the consultation we will discuss the type of display you are going for and determine how many lights you will need.  We'll also provide you with a all-inclusive quote that includes installation, materials, and take-down.
Already have your lights and just need the installer?  No problem, we'd be happy help.
–
Are you Insured?
Yes, we are bonded up to $1,000,000 so your home is safe.
–
Why should I choose you?
There are many benefits to choosing us.  The main one is that you will be working directly with the installer from start to finish.  You'll even be given a direct line to the installer so you can contact him directly if any issues should arrise.  Additionally, you'll be getting quality and service that can't be beat.  We pride ourselves in offering the best customers service in the industry.  You'll be comforted by the fact that we actually care about you and your home.
The holiday season is here and Christmas is approaching fast.  Don't miss your opportunity to show your Christmas spirit with lights that will dazzle your neighbors for the entire holiday season.
–
Handy
Green

Home Solutions LLC
–
Click for a Free Quote